It has been a great first full week of school. We have established most routines and have classroom expectations down. You have probably noticed many positive behavior points on Class Dojo. I will continue to use this tool to enforce expectations. If you notice a negative point that means a reminder was given and the behavior continued. One negative point is usually not cause for concern and no one is perfect. I will contact you if I have a consistent concern or you are welcome to message or email me.
Here is what is coming up next week:
Leader in Me
- We will be working on creating a class mission statement together. This will be a simple phrase or list of words that describes our mission while at school.
Writing
- We will work on developing an "ideas" section in our writer's notebooks. We will include a map that marks special places, a heart that is full of things we love, and lists of things we are experts of or wonder about.
Math
- We will continue working on strategies for multiplication (repeated addition and arrays) and will begin learning about division. We will finish up Unit 1 this week. The unit overview is available

here

.
Reading
- We will continue building reading stamina and practicing Daily 5 stations. We will be ready to begin reading groups by the end of the week.
Social Studies
- Our map unit will continue with reading grid maps and labeling the border states of Missouri. We will quiz over this next week. I will send a few copies of blank maps home to practice.
Spelling
- List 1 will come home Monday. We will take the spelling test Friday on Spelling City. The list and online games are available

here

.
Reminders:
Friday, September 1st - No school
Monday, September 4th - No school​
We have an extra PE time on Monday's and regular PE on Tuesday's. Please have your child wear tennis shoes those days.
Fundraiser Packet will go home Tuesday.
Powered by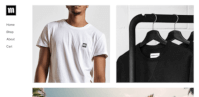 Create your own unique website with customizable templates.