We are Learning...
Leader in Me: Habit 3 - Put First Things First
Writing: We are writing a personal narrative independently.
Math: Topic 4 - multiplication patterns (even X even = even, even X odd = even, odd X odd = odd), dividing with 0 and 1, multiplication and division fact practice, take topic 4 test.
Reading: We are taking a reading assessment and working on context clues.
Science: We are using the scientific method to learn about matter and the water cycle.
Spelling: List 6 - pretty, prettier, prettiest, getting, scream, screen, spray, spread, strong, string, throw, three.
On the Calendar:
Wednesday Oct. 11 - Mrs. Strutton gone to PD meeting.

Monday Oct. 16 - We will take a hayride to the H.S. Ag building to see the pumpkin patch! There will not be enough room for parents to ride with us, but you may meet us over there.

Friday Oct. 20 - Fall party at 11:30-12:15 - Half day (out @ 12:30). Please send in $3 with your child for pizza. Click here for the sign-up if you would like to send items for the party. Families are welcome to join us! ​
P/T Conferences - Click here for sign-up if you have not picked a time yet. The yellow boxes are the times left.
Powered by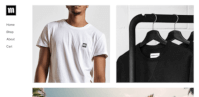 Create your own unique website with customizable templates.