I can't believe it is already October! Time flies when you're having fun and we are having a blast in third grade! Here is what is coming up
next week
:
Leader in Me - Habit 3: Put First Things First
Writing - Continue to work on writing personal narratives that include paragraphs, colorful words, and dialogue.
Math - Begin Topic 4 - Relate multiplication and division with fact families, use strategies to solve, and identify patterns when factors are even and odd.
Reading - Identify the author's purpose for a text, use text evidence to answer comprehension questions, and make predictions based on evidence.
Spelling List 5: coach, float, soap, blow, row, own, hold, sold, both, most, sew, through
On the Calendar:
October 20th is Fall Party/half day (release at 12:30). Our party time is 9:45-10:30.
Book Fair will be here all week. Students are able to shop before school until 8:30 or at recess. They need to have money to be able to go down.
Tuesday, Oct. 2nd is Open House (6:00-7:00 pm.) Stop by our classroom and check out what your child is working on in third grade! Fundraiser pick up is 3:30-7:00 also.
Parent-Teacher conferences (Oct. 30-Nov.2) are approaching quickly. Click here to sign up for a time slot.
Other Info:
Fall weather can be so fickle. Please send your child with a jacket just in case. It can be chilly in our classroom too.
Many students do not have headphones. Please send those in as soon as you are able. We use them every day.
Math/Mastery Connect: I will send an email out when I add something to Mastery Connect. Many parents often ask how they can help their child with math at home. We complete a workbook page nearly every day to practice math concepts for each topic. We usually do not get to the back of these and they are great practice. If papers aren't getting home to you in a take-home folder please let me know so we can take care of that here at school. A desk clean out may be needed. ;)
Have a great weekend!
​-Mrs. Strutton
Powered by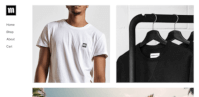 Create your own unique website with customizable templates.