Thank you! Thank you! Thank you! I can't tell you how special I felt this week. I sure love spending days teaching these kiddos, but it means so much to teachers to hear that what they do matters. The gift cards, classroom supplies, notes, chocolate, and tea have made this week feel like Christmas. I'm pretty sure I am stocked up for a long while! Willard is the best! You guys are the best! These kids are the best! 8 1/2 days just doesn't seem long enough.

Our field trip was AMAZING! I hope you were able to learn some things about George Washington Carver from your kiddo when they came home. Be sure to check out the pictures on Class Dojo.

Some Info:
Next week we will wrap up our writing prompt, finish testing reading levels, and continue working on some 4th grade math to get us ready for next year. We have some fun things planned too. :)
Field Day- Friday May 18th- We are outdoor 9-11:30, lunch 11:30-12, and indoor 12-2:30. Please wear tennis shoes, put on sunblock, and pack a change of clothes in case we get wet from the water games. You are welcome to join your student. It'll be a blast! Coach still has a few t-shirts left to buy.

T-shirt signing - The last day of school your child may wear their Friday shirt to be signed by classmates. I am told I have to have consent for this to happen. Just send me a message or note to let me know if you are OK with it being signed.
May 24th- Dismiss at 12:30- Last Day of School!

Have a great weekend!
-Mrs. Strutton
Powered by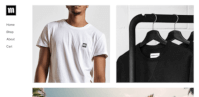 Create your own unique website with customizable templates.