We are reaching the busy part of the school year! It's a good busy, but busy nonetheless. Here are some dates coming up.
On the Calendar:
MAP testing will be taken over the first two weeks of May and there will be 4 testing days, 2 for ELA and 2 for math. I will get you specific dates when I have them, but tentatively they are May, 1,2,8,9. The MAP test will be taken on the computer. If your child is absent for one of the testing days, there will be make up days scheduled.

May 9th we will take a walking field trip to the Willard Library to hear about summer programs. This will give us a chance to stretch our legs after testing in the morning.

Our Field Trip is scheduled for May 10th. We will be going to the George Washington Carver National Monument near Diamond, MO. We will ride the bus. Parents are welcome to come and help chaperone, but there will not be room on the bus for you to ride with us. More info and a permission slip to come.

Field day is scheduled for May 18th.
What We are Learning:
Leader in Me: Perseverance
Writing: We are writing great fairy tales by bringing our characters to life and using figurative language.
Math: Topic 15 - Classifying shapes, specifically polygons and quadrilaterals.
Reading: We are working on thinking while we read by making predictions, evaluations, inferences, connections, and asking questions. We are also learning some test taking strategies.
Social Studies: Comparing different cultures.
Powered by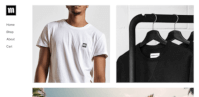 Create your own unique website with customizable templates.