I can't believe we are to the last week of school in 2017! I know 2018 has awesome things in store for our class. :)
We Are Learning:LIM:
Synergize
Writing
: We are working to finish our nonfiction books. They did such a great job on these!
Reading
: We will do some fun Christmas activities. We have also been reviewing and retesting some standards that were difficult this quarter. Your child should be able to tell you why they have red in a certain standard after this week.
Math
: We finished Topic 8 and we will not be testing over these standards as they are supporting standards and will be covered more in 4th grade. Thankfully we just lay the groundwork for rounding. :) We are retesting some standards in math also. I will have discussed any red in their math tracker with them before we leave for break. I am hoping this will allow you to sit down with your child to discuss progress reports when those are sent out in January.
Social Studies
: We have been working in groups to find a way to teach the class about a certain US symbol. They are loving this and should be ready to start teaching next week.
Spelling
: No spelling list this week. I know you all have fun Christmas activities planned (or last minute shopping/wrapping to do!)
Updates/Reminders:
Christmas Party- We are going to have a P.J. party! We will snuggle up with pillows and blankets to watch "The Polar Express" while we snack on donuts and hot chocolate. To sign up to bring something click here. Our schedule will be a little hectic so there will some stopping and starting. We will have already started the movie in order to finish by the end of the day,

but you are welcome to come in and watch with us from 10:30-11:20.

Dress up days next week-
​ Monday- Pajama day
Tuesday - Tiger wear
Wednesday - sweats
Thursday - Ugly sweater
Technology party- Monday we will have a technology party for 30 minutes. Your child is welcome to bring technology that can fit in their backpack. No cell phones please.
Powered by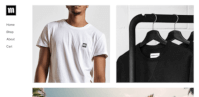 Create your own unique website with customizable templates.