Brrrrr! I hope everyone is staying warm and enjoyed some extra days off! :) Here are some updates for next week.
Leader in Me: Habit 7 - Sharpen the Saw (I spend time with my family and friends. I take care of my body and health.)
Writing: We will read "The True Story of the Three Little Pigs" and write our opinion and reasons why we believe the wolf or the pigs story.
Math: Finish Topic 10 and begin Topic 11 - multiplying when multiples of 10 are a factor and solving 2-step word problems with all operations.
Reading: We have been reading and collecting clues as a class as we enjoy the bookFalcon's Feathers by Ron Roy. We have been working on asking deep questions and making predictions and revising our predictions as they change. Next week, we will start a new book from the series and we will use it to work on that oh so tricky skill. (RL. 3.9 - compare two like texts). Most were red on this skill on our last term's progress report. This quarter, we continue to learn about and practice this skill!
Spelling List 14: judge, jump. Jeans, jar, June, stage, gym, large, page, age, orange, giraffe
Updates/Reminders
Progress reports - these were emailed out by Principal Miller. There are comments under behavior. Please let me know if you have questions or concerns about your child's progress. Keep in mind that not all standards are intended to be mastered on the first try.

1/26 - Tiger Pride Assembly

2/14 - Valentine's Party - More info to come
Powered by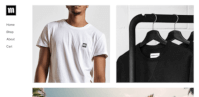 Create your own unique website with customizable templates.