Hello Spring and 4th quarter! It is hard to believe we are 9 weeks away from the end of the year. It goes by too quickly. Here is a peak at the week ahead.
What We Are Learning:
Reading

- We are talking about social issues found in books and what we can learn from them as a reader.
Writing

- We are studying fairy tales and learning to write our own or create another version of a classic.
Math

- We are starting Unit 14. This unit deals with telling time on a digital and analog clock to the nearest minute and calculating mass and volume of an object. Try to practice telling time on an analog clock at home!
Spelling

- List 18. This list can always be found under the student links page. Click spelling city and then list 18.
Updates/Reminders:
Spring Concert- April 5th

-"Let's Go To The Movies" Willard East's School Concert

Willard High School Gym @7:00. Students should dress nice for the performance.




Spring Conferences

are this week. These conferences are a little less formal than the fall conferences and are only required

if I have specifically contacted you by email to let you know I need to meet to discuss your child. However, if you would like to meet with me to discuss anything please let me know and I am happy to arrange a time. Tuesday, March 27th is the only night I am here until 7:30, but I am flexible!



No School March 30th-April 2nd. Happy Easter!

Report Cards were emailed out last week. If you did not receive one please let me know. You will most likely see some red and yellow on your child's math tracker. We began learning about fractions this quarter and it can be difficult. Third grade is a year where they are asked to think deeply, problem solve, and are exposed to many new skills they have never seen before. There is always a learning curve with new topics. We will continue to work on mastering these skills, but know that mastery is not expected yet. If I have a concern about your child's progress, you will have been contacted and we will discuss this at conferences.

It's going to be a great week!
-Mrs. Strutton


Powered by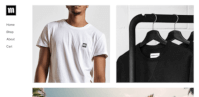 Create your own unique website with customizable templates.