Here is what we are learning this week!
Leader in Me:
We will continue working on Habit 1: Being Proactive. Using proactive language, being a transition person, and building others up are all traits we will be working on.
Writing:
We will begin brainstorming topics for personal narratives. Writing from a list, using a "hook" beginning, and including sensory details are all on our schedule this week.
Reading:
Asking deep and meaningful questions while reading will help us improve our comprehension.
Math:
We will work on multiplication when 0, 1, 2, 5, 9, and 10 are factors. We will finish Unit 2 this week and assess Friday. The units will go quickly, but please remember that your child will have multiple chances to show mastery of the standards. Please look for Unit 1 math tests to be entered in Mastery Connect and sent home in folders Monday. Principle Miller sent an email explaining how to log in to Mastery Connect. If you did not receive this or have questions please let me know.
Social Studies:
US Regions
Spelling:
List 3 -save, life, wide, mine, grade, smile, huge, note, cube, come, love
Updates/Reminders:
Friday, September 15th is International Dot Day!

Students use Spellingcity.com to take spelling tests, then submit them to me on Google Classroom. In order to see your child's test scores you will need to log in on their Google Classroom account. I will send a step card home this week with these steps.

Tuesday, September 12th - Fundraiser Packets Due (Don't forget to turn in the coupon book also!)
September 29th - First Tiger Pride Assembly! @ 2:30
​
Powered by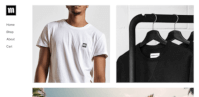 Create your own unique website with customizable templates.