Happy 1st day of Fall! I don't know about you, but I am ready for pumpkin flavored everything, football, and jacket weather! Here is what is coming up next week.
We Are Learning:Leader in Me
- Continue Habit 2: Begin with the end in mind.
Writing -
We will work on adding dialogue, transition words, and colorful words to become better writers.
Math -
We will continue with multiplication and the distributive property (breaking apart a fact into two smaller facts), having 3 factors, and 8 as a factor. Topic 1 and 2 assessments have been entered in Mastery Connect. Topic 2 test was sent home today. Let me know if you have trouble logging in to view the scores. Keep in mind that many of these standards will be assessed again and we are just learning. Any practice with multiplication facts at home would help. Click
here
for a link to online flash cards.
Reading
- We will be growing as readers by asking questions before, during, and after we read, determining point of view (1st or 3rd), and using background knowledge to make predictions.
Social Studies
- We will finish up our unit on communities.
Spelling
- I forgot to send home a hard copy of list 4 last week so we will repeat this list. Steps for viewing tests are below also.
List 4 - paint, clay, neighbor, eight, paid, lay, weigh, feel, leave, seem, speak, need.
Spelling City link to practice click here.
Steps to View Spelling Tests
In order to view your child's spelling tests, you will need to sign in as your child on Google Classroom. Follow these steps to do this.
Go to Google Classroom -

https://classroom.google.com/u/0/h

Sign in as your child - (They will need to help with this. I can message you the lunch pin if you need it.)
Username: 1st 3 letters of first name + 1st 3 letters of last name + birth day. Example: ambstr12

Password: tiger + lunch pin
3. Click on Mrs. Strutton's class.
4. Click on Spelling tests on the left side under topics.
5. Scroll until you see the list you would like to view and click on it.
You will see the results that were submitted. Students are welcome to retake tests when they are ready. These scores are not reflected in Mastery Connect.
Reminders/Updates:
Sept. 29th - First Tiger Pride Assembly @ 2:30
Please make sure your child has a pair of ear buds. We use these everyday and they often break at this point in the year. If you would like to donate a pair that would be helpful too. :)
Thursday we will begin the Agriculture Education program with Melissa Wilson. This program is AWESOME and we are so privileged to be a part of it! This week they will be making corn plastic!
Have a great weekend!
Powered by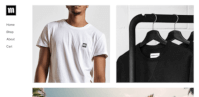 Create your own unique website with customizable templates.